A regular production company must have a business license, tax registration certificate and product quality management system certification. So, what certifications is necessary for a qualified fume purifier manufacturer?
Except the licenses, certificates, etc. mentioned above, the following certifications are also required as a qualified fume purifier manufacturer:
1、ISO certification
ISO is the "International Organization for Standardization" quality system certification, ISO9001: 1994 "quality system design, development, production, installation and service quality assurance model" for its own product development, design functions of the organization.
2、UL certification
UL certification is a US certification. The UL Safety Laboratory is the most authoritative in the United States and a large private institution engaged in safety testing and identification in the world.
3、TUV certification
TUV certification is another safety certification system. This company was originally founded in Germany and is the largest of a few safety organizations from Germany that use TUV in their name. TUV stands for Technischer Uberwachungsverein, or Technical Inspection Association. TUV deutschland Holding AG, but has since been shortened to TUV AG for the German branch and TUV America for the American branch. The TUV has offices in over 40 countries to certify product safety in many different areas.
4、CCC certification
The biggest feature of CCC certification is that certified products must be marked at the specified location. Products that are required to protect human health or safety must be certified and marked with a certification mark before they can be shipped, sold, imported or used in other business activities.
5、CQC certification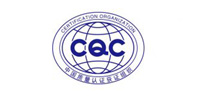 CQC certification is China Quality Certification Center and China Quality Certification Center. It prove that factory can produce products that meet the appropriate standards and allow customers to use them with confidence.
6、CE certification
The CE mark is a safety certification mark and is regarded as a passport for the manufacturer enters the European market.
7、ROHS certification
How much benefit will the company's certification means for the company, and purchase environmentally friendly fume purifier equipment. Which certifications do you prefer?
In fact, a regular fume purifier manufacturer also needs a test report for the corresponding product. After all, having an actual product inspection report can demonstrate the advantages of the product. So, what are the common monitoring reports for fume purifiers?
1. Shenzhen Environmental Monitoring Center Station Monitoring Report
2. Guangzhou Jianyan Environmental Monitoring Co., Ltd. Test Report
3. Wuhan Huazheng Environmental Testing Technology Co., Ltd. Test Report
The above certifications are all nationally recognized inspection agency reports.
In addition to these product testing reports, Guang Jie Environmental Protection also obtained 85 patent certificates, private technology enterprise qualification certificates, trademark registration certificates, contract-honoring and credit-worthy enterprises, quality, integrity, service AAA-level enterprises, environmental protection certificates, honorary certificates, etc. A number of international authoritative certifications and so on.
Guang Jie Environmental Protection Co., Ltd. has been constantly pursuing, providing cost-effective, environmentally friendly, safe equipment and excellent after-sales service for the majority of consumers.
Wanna know more about environmentally friendly fume purifier equipment, pay attention to Gojek, we will give you more surprises.
Please indicate the article is from Guang Jie Environmental Protection: www.gojekesp.com